About Us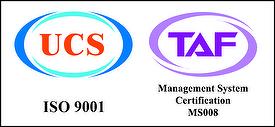 Established in 1997, Rungu Co., is your trusted partner with many years of production and manufacturing experience.

Started as an automatic lathe machine maker, Rungu introduces secondary processing machines and specialize in the production of metal processing accessories such as fasteners, column spacing, remote control car parts, vehicle parts, PIN needles, and CNC lathe machines for use in D-SUB connectors and computer peripherals.

We relentlessly pursue continuous improvement and excellence, and have become ISO 9001 certified company in 2011. Over the years, Rungu has purchased several precision measuring instruments and precision CNC lathe machines in meeting future market and customer demands.

Having continuous innovation, quality assurance and dedicated services in mind, Rungu strives to maintain sustainability by providing products with the highest quality, speedy deliveries, and the best prices. Our consistent quality philosophy and customer promise are what make us a trustworthy partner to our customers.

Rungu has set up a well-designed PC system which helps consolidate inventory, sales, production and order placement processes to reduce human errors to a minimum. Our full line of product is designed to provide our customers the best and real-time products and services at the best prices for a win-win outcome.
More
New Products